Good tidings my friends!!
And Merry Holidays to boot!!
We always try to bring the best beer and cocktails to you any time we find them!
This time we're bringing back a beer
that never got the chance in 2020.
But we won't talk about that…
Texas Ale Project has created a great diversity in the beer world.
They represent the state well.
However, they have one brew that is on a level all its own.
The Caucasian

WHITE RUSSIAN IMPERIAL STOUT
Brewed with whole Madagascar Bourbon vanilla beans,
Full City Rooster cold brewed coffee, and American Oak.
The Caucasian plays tricks on the palette,
but the end result is quite decadent.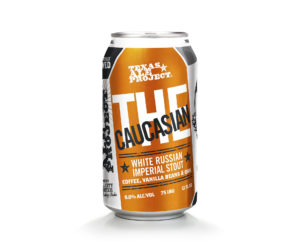 We were lucky enough to find it on tap.
Come give it a try!!

We've got a great New Year's line-up with Texas Love Co. and Dude Man!!
AND
FREE CHAMPAGNE TOAST!!!
Don't forget to check out Leftwoods.com for new and exciting shows and more!!
T Roberts and the boys got us on Saturday night for New Years Day as well!!